Detailed Product Description
High mesh rotary printing screen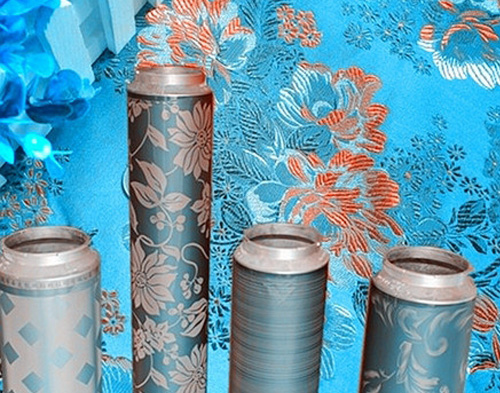 Email Us:

share:
Detailed Product Description
Characteristic:
High open area, good toughness, and elasticity, Used in fine line, geometrical design, halftone, etc.
Fine mesh printing nickel screen is a powerful tool for printing delicate patterns with high open area. These shocking results are the unique designs, elegant patterns, and color combinations. Faster running with lower pressure & long lifetime can enhance productivity, save cost and time. Now fine mesh screens have been our most popular products. Choose fine mesh screens, to get what you want!
Screen mesh: 135, 135V, 155, 155V, 165
Suggested application:
High mesh nickel printing screens apply to all kind of substrates, fine cotton, silk, taffeta, polyester or other fabrics. Using fine mesh screens, fine lines, spots, halftone, and exquisite patterns can be achieved.


| | | | |
| --- | --- | --- | --- |
| MESH | THICKNESS(um) | OPEN AREA(%) | HOLE DIAMETER(um) |
| 135 | 105-110 | 15 | 92 |
| 135V | 105-110 | 15 | 92 |
| 155 | 105-110 | 13 | 60 |
| 155V | 105-110 | 13 | 60 |
| 165 | 105-110 | 13 | 55 |
Tag:rotary printing,rotary prnting screen,rotary printing cylinder