The printing screen roller is a large printing machine. printing screen roller is a machine that prints text and images and belongs to a type of printing machine. printing screen roller consists of five main elements, screen printing plate, squeegee, ink, printing table and substrate.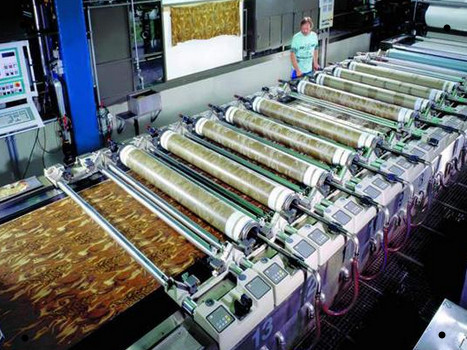 When selecting a printing screen roller, the following five elements should be considered.
1. Ink type. Flexographic printing using ink usually have water-based ink, solvent-based ink, UV ink and varnish. Different ink types can vary greatly when transferring ink to the anilox roller. Even if the same nature of the ink, its quality and adhesion viscosity is different, there will be differences in ink transfer.
2. Printing plate material. Now flexographic printing more resin printing plate, but some still use rubber printing plate, the two materials of the plate on the ink adsorption properties are different. Resin printing plate, there will be on the ink plate material and non-ink plate material. For printing screen roller ink transfer quality, all will have a great impact.
3. Printing plate type. Field full plate (varnish), low screen line and high screen line hierarchical printing on the anilox screen roller screen line and the amount of ink transfer have very strict requirements, a slight error, will lead to a decline in printing quality or printing failure.
4. Substrate material. Paper, plastic film, corrugated cardboard have differences and influence on the adsorption and color of ink. Plastic film on the ink adsorption is poor, requiring printing screen roller ink transfer volume is lower, paper requires ink transfer volume is higher.
5. Ink scraping method. Ink scraping method on the anilox roller ink transfer effect also has a certain impact. When making the printing screen roller, you should tell the manufacturer the specific scraping method: rubber roller scraping, forward or reverse scraping, closed scraping system.
Advantages of printing screen roller.
1. The whole machine table is forged in cast aluminum, accurate printing and easy to clean.
2. PLC control circuit for the whole machine, accurate positioning, no error, weak interference
3. The printing left and right slide adopts double linear guides, with precise and reliable strength and precision.
4. The head of the printing machine is designed with double cylinders to facilitate the replacement of squeegees, ink return knives, etc.
5. Oil-free three-point combination does not produce oil discharge pollution suitable for a variety of environmental production
6. Most of the machine parts are imported parts, product quality assurance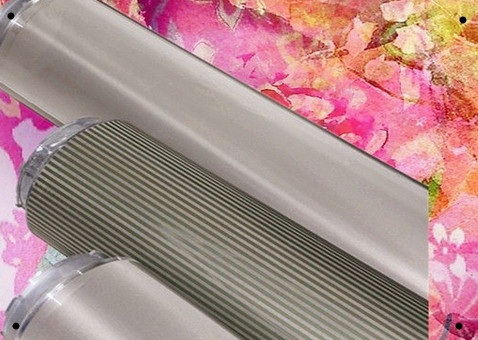 The characteristics of printing screen roller:
1. The control system all adopts Japanese Panasonic PLC humanized touch screen human-machine interface and electrical components, photoelectric sensing adopts Korean Otto Nick its high precision, fast response. No fault maintenance prompt system, easy maintenance;
2, printing and the whole machine pneumatic components using Japan, South Korea and Taiwan pneumatic components, durable and stable;
3、The printing motion system adopts Taiwan Yintai linear guide, with polyurethane synchronous belt operation, no noise, long life, smooth operation;
4、The printing transmission adopts Taiwan frequency conversion reducer motor, stepless speed adjustment;
5、The printing table adopts the combination of aluminum alloy, honeycomb combination, the surface bonding special aluminum plate, special technology processing, the surface is smooth, smooth, with suction, blowing device, to ensure that there is a strong suction printing;
6. All the printing screens are pneumatically locked, easy to operate, labor-saving and fast, and the screen frame adjustment is equipped with precise scale indication, which is convenient and fast to adjust;
7. The printing panel adopts 1 high-pressure suction fan to absorb the wind, and add a silencer, strong suction, low noise;
8. Scraper printing seat can match the printing area and independent mobile position, scraper printing and inking knife using fast ink loading, and can do 0 ~ 45 degrees angle adjustment, scraper printing using ultra-sensitive constant pressure structure, the pressure is set, the thickness of the printed material can automatically stabilize the pressure to assist;
9. synchronous off-plate structure design with scraping when the action to raise the plate frame, does not produce shock waves and elastic fatigue, a variety of different viscosity ink and different tension screen scraping, no shadow, deformation, sticky plate, imported off-plate cylinder, suitable for a variety of high-precision printing. (With the size of the plate to do spacing adjustment);
10. Can set continuous scraping printing 1~2 times without moving the panel, can make the printed matter more three-dimensional sense.